Our practice was established in 2008, when Dr. Tony McLoughlin and Dr. Ronan Dunne decided to combine their many years of experience and genuine passion for dentistry to form Renmore Dental. Their aim was to create a friendly and comfortable environment, in which they would provide only the highest quality of dental care, and an exceptional patient experience. 
Since then, the practice has grown substantially- with a completely renovated, modern premises, and a highly skilled team of over twenty staff. Throughout our journey, our focus remains the same- to build caring, trusting relationships with our patients that last a lifetime.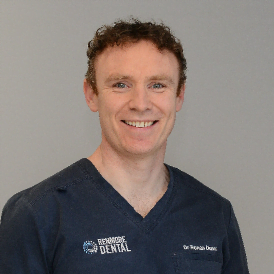 Dr. Ronan Dunne
BA, B.ent.Sc (TCD)
Dental Council No. 7501
Originally from Castlebar, Co. Mayo, Dr. Ronan Dunne graduated from Trinity College, Dublin in 2001. Since then, Ronan has amassed over twenty years of experience in dentistry, and remains committed to providing an outstanding level of care for his patients at Renmore Dental. Dr. Dunne's areas of interest include endodontics, in which he attained a post-graduate certificate from the University of Chester in 2011.

He has also completed the Straumann year-long advanced course in implant dentistry, as well as a six-month course in advanced restorative dentistry with renowned London prosthodontist, Dr. Harris Sidelsky. This course focused on areas such as cosmetic dentistry, crowns and bridgework, dental lab techniques and minimally invasive dentistry.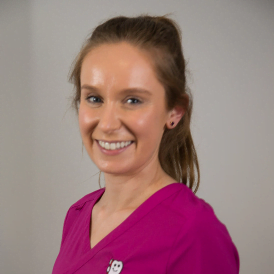 Ruth Duffy
Dip. Dental Hygiene (TCD), RDH.
Originally from Mullingar, Co. Westmeath, Ruth graduated from Trinity College, Dublin in 2011 with a qualification in dental nursing. Ruth then gained extensive experience as a dental nurse in several dental practices, before deciding to further her education and return to Trinity College, studying Dental Hygiene. Ruth qualified as a dental hygienist with a distinction from Trinity College in 2021,while also receiving both clinical practice and oral health project awards.

With a genuine passion for improving oral health, Ruth thoroughly enjoys educating her patients in order to help them achieve and maintain their periodontal health. As a member of the Irish Dental Hygiene Association, Ruth often attends national conferences and remains committed to keeping up to date with the latest research in dental hygiene.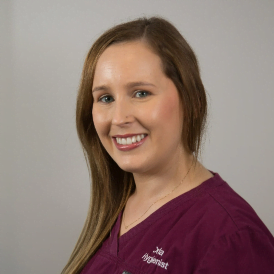 Orla Shannon
DipDHyg (Hons) (UCC).
Originally from Co. Mayo, Orla Shannon graduated from University College Cork in 2019, receiving awards in her 1st and 2nd years of study for her outstanding clinical skills. Since then, Orla has amassed over 10 years of experience in the dental field, in both dental nursing and dental hygiene.

Orla takes huge pride in seeing her patients along their journey to improved oral health, providing a range of periodontal treatments using only the highest standard of equipment and the latest techniques.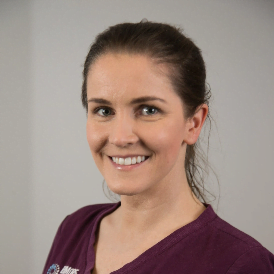 Ciara Philips
Dip. Dental Hygiene (Hons) (TCD), RDH.
A native of Galway, Ciara Phillips qualified with Distinction in Dental Nursing before gaining further education in Dental Hygiene, qualifying with honours from Trinity College, Dublin. Since then, Ciara has gained extensive experience as a dental hygienist in different practices, working with a variety of patients and treating a broad scope of periodontal issues.

Ciara works exceptionally well with anxious patients, and is noted for her calm demeanour and superb communication skills with children and people with disabilities. Ciara is also a member of the Irish Dental Hygienists Association, and continually keeps up to date with the latest innovations in her field.