 Missing teeth is a common issue; an issue which can affect not only ability to chew, but the appearance of your smile, as well as your overall confidence. For the replacement of a missing tooth, dental implants can offer an ideal solution, both functionally and aesthetically. 
Just like a natural tooth, a dental implant consists of two parts: a small titanium screw that is placed beneath the gum line, and a porcelain implant crown that is placed on top. Once the implant has fused with the jaw bone and the implant crown has been placed, the tooth will look, feel, and function just the same as a natural tooth, providing the closest possible alternative to your natural dentition. 
Premium Quality Straumann ® Implants
With hundreds of different dental implant brands on the market, not all implant products are equal in terms of quality and reliability. In order for implant treatment to be successful, a patient must be confident that they are being provided with the absolute highest quality product available, by a clinician who has the appropriate qualifications and experience in implant dentistry. 
At Renmore Dental, we are proud to only use Straumann ® implants, the global-leading brand in implant dentistry. This, combined with Dr. McLoughlin and Dr. Dunne's qualifications in advanced surgical and restorative implant dentistry, means our patients can have absolute confidence in the success of their implant treatment with us.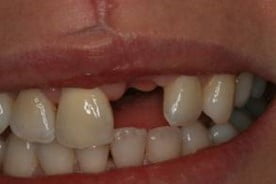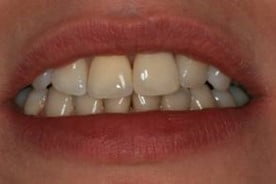 For more information on Straumann ® implants, visit their website here.
Implant Retained Dentures
As well as being used to replace a missing tooth, implants can also be used in certain cases to help stabilise dentures and prevent them from moving within the mouth, known as implant retained dentures. The implants used for this treatment protrude from the gum slightly, and are specially designed to click into attachments within the denture itself to keep it fixed in place. 
This treatment is an ideal solution for those with loose or uncomfortable dentures, or those who can no longer wear dentures due to shrinking gums. Denture stabilisation through the use of implants can vastly improve your quality of life, by allowing you to eat, speak and smile with confidence- knowing that your dentures will not budge.
You can check our price list to assess dental implant costs, by visiting our fees page.
To chat through the treatment options available to you for the replacement of missing teeth, please contact us to book a consultation with one of our clinicians.